THE NASUM VAULT - 1998-2004: THE ALBUM YEARS
Live in Berlin 2004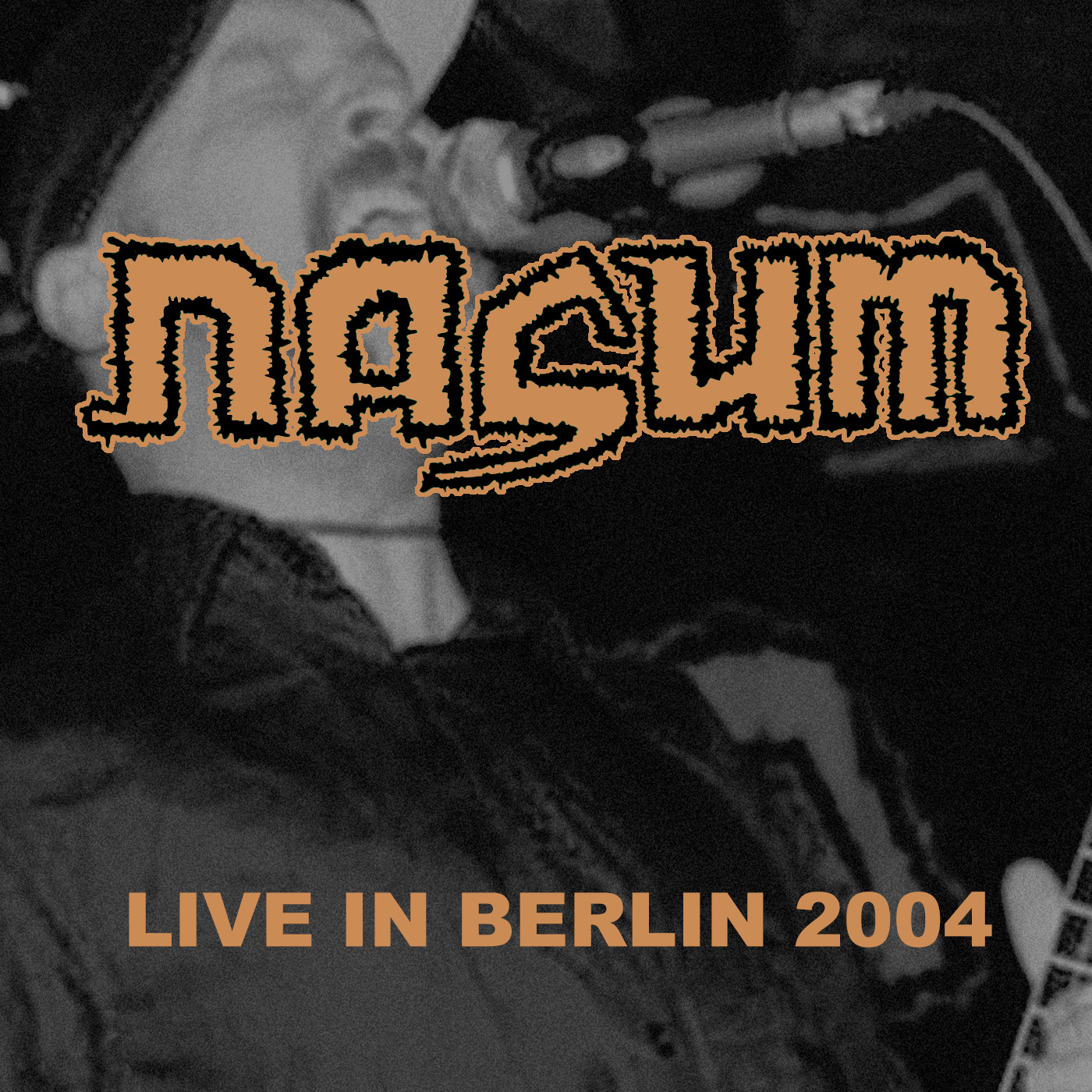 NOTES ON A LIVE SHOW

While going through some boxes in a bookshelf I found several Nasum related goodies, among others this fan made CD with a show recorded in Berlin, Germany, October 20, 2004. This particular show was the fourth on the month long European Grind Shift tour during that autumn. It was our first headlining tour and we went across Europe in a large green mini van driven by Johan (tour manager and FOH - and obviously the singer of Victims) and Olle (merchandise). That were our little crew and we had a really good time.

Anyway - this Berlin show was held at Knaack, a venue that has its place in the Nasum lore. As Mieszko says after the first couple of songs, the first Nasum show outside of Sweden was at Knaack, almost nine years earlier. That was actually the second time for me at this particular venue as the final show of the short German tour I did with Necrony before that also was held there.

So, this is a pretty rough recording. I do not know what its source is. A minidisc at best but it's obviously taped somewhere in the audience as you hear a lot more Germans speaking than the bassdrum... But it has a nice bootleg feeling and it really captures the sensation of being among people at a club watching a band, something most of us long for these days. It's not a crisp recording. The levels are fucked up in the first song and something happens with the guitar in "Relics". Again: like being on a show.

It's fun to hear this. Not a lot of documentation from this tour exist (pre-YouTube, for sure!) but this recording is out there. I got the CD via our merch guy on the Farewell tour. Someone came up to him and handed over the CD.  I am sorry that I can't credit you, but thanks a lot!

A few reflections:

• Mieszko's voice is really good. Perhaps because it's early on the tour.

• Mieszko says that we played at Knaack in 1996. It was actually in 1995.

• The "Faster Harder Louder - Nasum!" line with a slight German accent makes me laugh! It's a travesty on the "Faster Harder Scooter" song from the German rave/techno band Scooter.

• I am pretty sure Mieszko misread our set list because he's definitely announcing "Shadows" with "Scooooop!", haha!

• Mieszko asks the crowd if it's "little Saturday" in Germany. This is the Swedish nickname for Wednesday as an excuse to have a drink in the middle of the week.

• November 11 is mentioned. That was the day of the US election in 2004 when sitting president George W. Bush faced the democratic candidate Al Gore. We really hoped for a change in the US, but Bush remained the president for four more years.

• There's an extended noise session in the end of "The Black Swarm" in the extras. I would guess that there were some guitar issues that had to be handled, thus the impromptu noise!
HELP ME FUND THE VAULT AND THE RARE NASUM
I have a lot of Nasum "vaults". There are the digital vaults, harddrives, CD-R's and whatever that contains some stuff. And then there are the analog vaults. Boxes filled with documents and notes and boxes filled with tapes containing rehearsals and rare stuff. I'd be more than happy to share this with the fans, but I need some funds to take time of from work to really do all that boring excavating that's needed to find and document everything.

I have put together a GoFundMe page for this: gofundme.com/the-rare-nasum and any donation is appreciated. You can also support this cause by buying The Rare Nasum stuff at Bandcamp. Or you can make a donation without going through GoFundMe or Bandcamp - just contact me at nasum@nasum.com. Everything that comes in via these channels are ear marked for a future massive excavation.

I really hope you can help me to preserve The Nasum Vault for the world. Thanks!

- Anders Jakobson.