The Vault Blog
Nasum vs Fury Fest 2004
Posted: October 16, 2019 15:35:00 by ANDERS JAKOBSON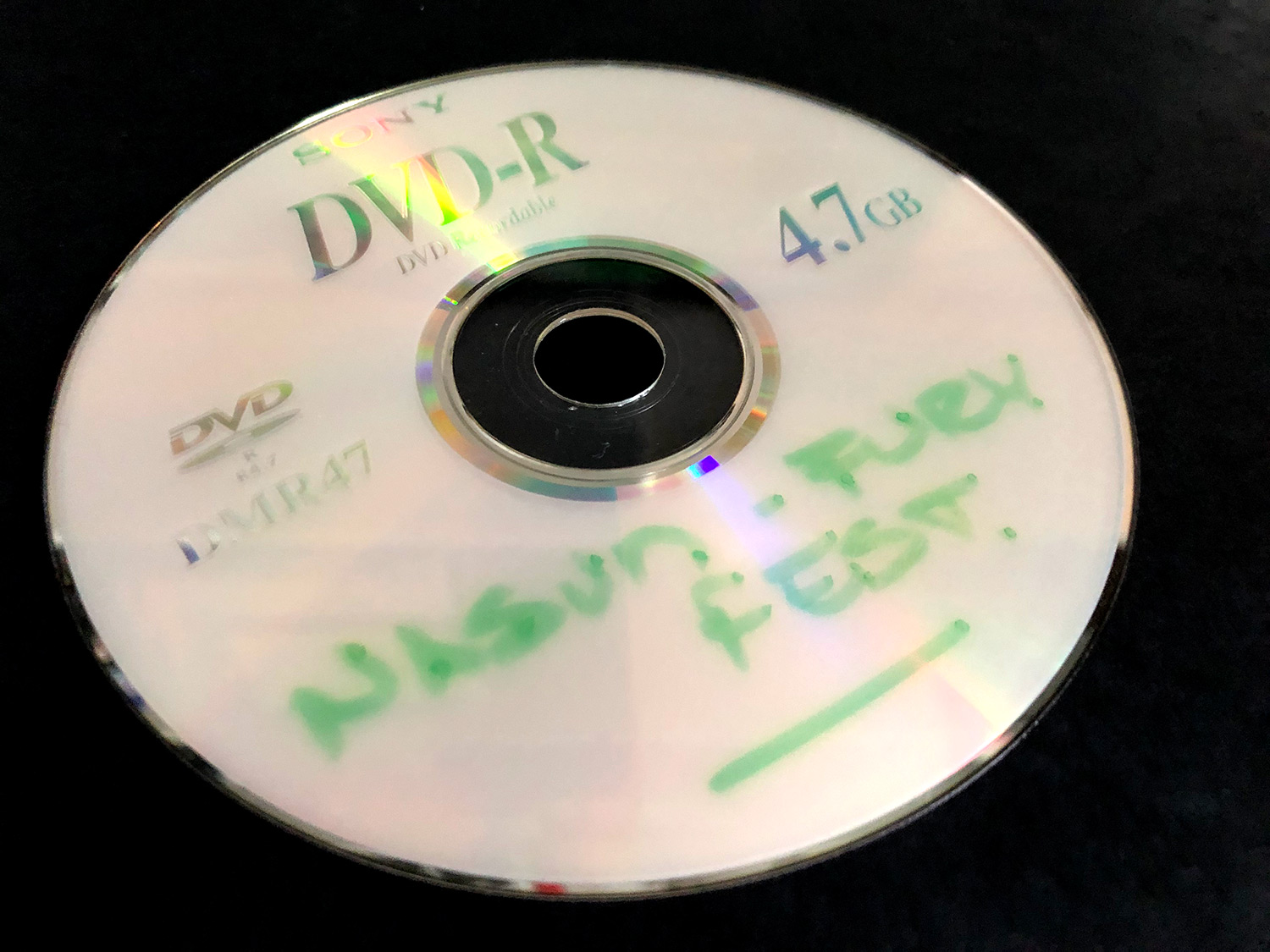 While going through some stuff I found this DVD-R marked NASUM FURY FEST. The French festival Fury Fest was - to my knowledge - a precursor to Hell Fest and we played there in the Summer of 2004. Someone captured the show on camera and sent me this disc many years ago and I figured I should share this 15 year old show with the Nasum fan base. So I exported the video files and made a YouTube video of them.

This is not pro-shot in any way. It's just some dude with a camera in the audience that sometimes does a quite badly work shooting the the show, but never mind that now! It's a great memory to have all these years later. I wish I could send a proper thank you to "the dude", but I only found the disc "raw" without any case or information.

As always when unearthing something from the vault, I try to rack my brains about what I actually remember from this particular show, or trip, as we were in France for a couple of days. Do I remember anything? Yes I do.

The first thing I remember is that we flew to Paris or more likely the "Ryan Air version of Paris". Some lanky guy in a van picked us up and he had one or two dogs loose in the van. I believe Mieszko had a slight allergy so he wasn't exactly "chuffed" about this. Then we found out that we had 6 or 8 hours to go to reach Le Mans (doesn't make sense when I check Google Maps today, but with traffic in mind a 6 hour drive is plausible) so it was just a matter of sleeping through the whole trip. I remember that we went through Paris and at some point basically turing around the corner and - voila! - there was the Palace of Versailles!

Moving on: In Le Mans we hung out at a hotell where we actually set up a mobile version of Soundlab Studios. This show was scheduled in the middle of the recording of "Shift" and Mieszko had brought a laptop with ProTools to do some tedious editing to not waste any time. I can't remember exactly what this editing entailed but it was one of those things that needed to be done to process further.

From the actual festival I remember that both Discharge and Morbid Angel played after us (I found this list of bands at Blabbermouth) and I also remember seeing Slipknots gear backstage. Mieszko even mentions Slipknot in the video. What I remember absolutely the strongest is that we sold our merchandise "illegally" at the festival. You were supposed to hand your stuff in at some organized merch table but we said fuck it and sold it ourselves. Actually, Jon did most of the yelling and selling and did it well. So good that some security guards showed up and wanted to remove our festival bands. Luckily they accepted that we packed up our stuff and ended the business.

And the show itself? Well, it sounds pretty good in the video.

Hope you enjoy this item from the vault. Here's the clip.


Would you like see more stuff like that? Support the
Go fund me page for The Rare Nasum
or
buy the "Inhale/Exhale" rehearsal
for as little or as much you want. There are lots of stuff in the vault just waiting to be unearthed…
BLOG CALENDAR
<<
October 2019
>>
Su
Mo
Tu
We
Th
Fr
Sa
1
2
3
4
5
6
7
8
9
10
11
12
13
14
15
16
17
18
19
20
21
22
23
24
25
26
27
28
29
30
31
SEARCH OR SUBSCRIBE
SEARCH THE BLOG

SUBSCRIBE
•
Subscribe to the blog via RSS
ABOUT THE VAULT
Nasum might not be a performing band anymore or existing in the normal sense, but the legacy remains under the sharp supervision of the founding member Anders Jakobson. THE NASUM VAULT is the "umbrella" for a number of projects collecting information and items from the Nasum history.

The first project was The Vault Blog, introduced in 2014 as a place to share "interesting, semi-interesting or uninteresting things" from the Nasum Vault - stories, images and what ever. The second project was The Rare Nasum, audio goodies published on Bandcamp - rehearsals and live shows. Side by side with these two projects, there is The Official Nasum YouTube Channel where video oddities are posted.

This page is the collective portal for The Nasum Vault, grouped in the three different time periods of the band. This page will be updated when new stuff is added, and you can always help the Vault to grow by supporting The Rare Nasum - see more info at the bottom of the page.

Last updated: February, 2021.