NASUM.COM - HOME OF THE SWEDISH GRINDCORE BAND
"Nasum best describes a phenomenon of what happened to Grindcore in the 2000's; the genre was thrown in head first into the depths and heights of the musical world we had no idea existed before hand, it is safe to say that the world of Grindcore; was thought to be flat before these Swedish iconoclasts brought back with them a raw noise from the perceived edge, and forged it to be the music of Nasum."
-
grindtodeath.com
NEWS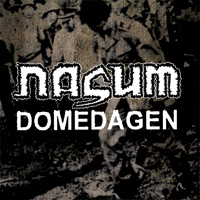 Newspost • Posted: February 17, 2014 13:53:40 by Anders Jakobson
This year marks the 20th anniversary of Nasum's one and only demo - "Domedagen". This demo was our forth recording, and although it might seem slightly strange to release a demo just all of a sudden, it was all Regurgitate's fault. They did a tape, so we d...
•
Read the entire article
PREVIOUS NEWS:
•
November 6, 12:39: Grind Finale vinyl re-issue released
•
September 11, 15:49: The Grand Finale is imminent
•
August 6, 22:12: Ticket links for the European tour
THE FAREWELL TOUR 2012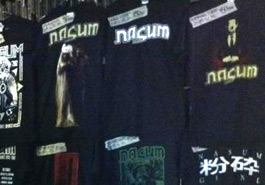 Posted: November 6, 2012 12:42:43 by Anders Jakobson
The Nasum shop is open again with the leftover merchandise from the tour, and - ta da! - the reissue of the "Grind Finale" 4xLP! Now about the leftover merchandise: for some designs there are just a few copies le...
•
Read the entire post
PREVIOUS POSTINGS:
•
October 26, 10:38: European final tour - Part 5
•
October 16, 11:40: Behind the scenes: The band that almost happened
•
October 10, 11:39: European final tour - Part 4
EXPLORE NASUM.COM
MERCHANDISE
Visit the Nasum shop and find leftover merchandise from the tour and the brand new re-issue of the "Grind Finale" 4xLP!
•
To the merch page!
NASUM @ FACEBOOK
TWITTER - #NASUM