THE NASUM VAULT - 1998-2004: THE ALBUM YEARS
"Human 2.0" Instrumental Rough Mix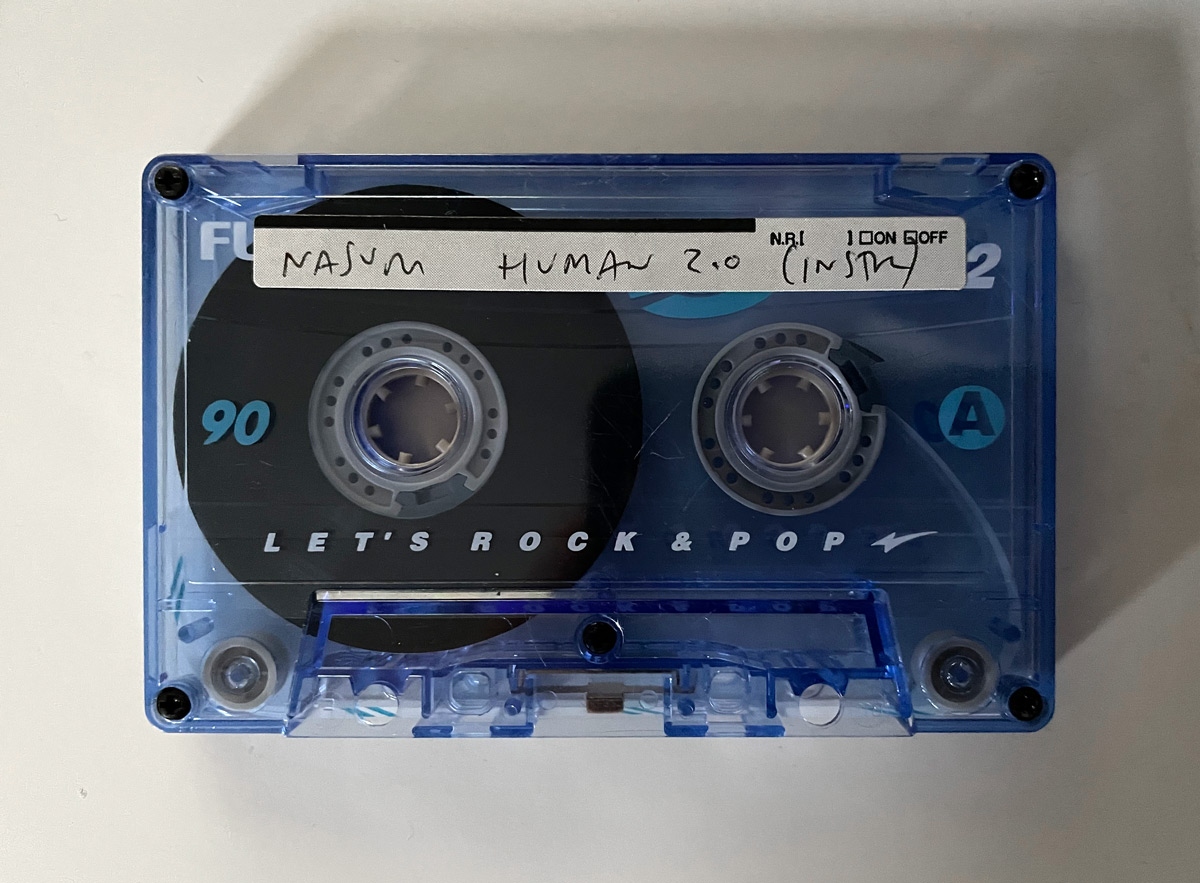 NOTES ON A RECORDING

In the great cassette project of 2021 I found this unmarked tape that had an instrumental rough mix of "Human 2.0" on the A side and the final mix of the full album on the B side. Upon closer listening the A side only had ten songs, these:

1. Sometimes Dead is Better
2. Defragmentation
3. Nothing But Pawns
4. Alarm
5. The Black Swarm
6. God-slave America
7. Parting is Such Sweet Sorrow
8. Gargoyles and Grotesques
9. A Bloodbath Displayed
10. Corrosion

Those of you who know the credits for "Human 2.0" by heart can easily see that all of these ten songs are penned by me. The reason for this egocentric selection is simple: I needed these to write the lyrics for the songs at home.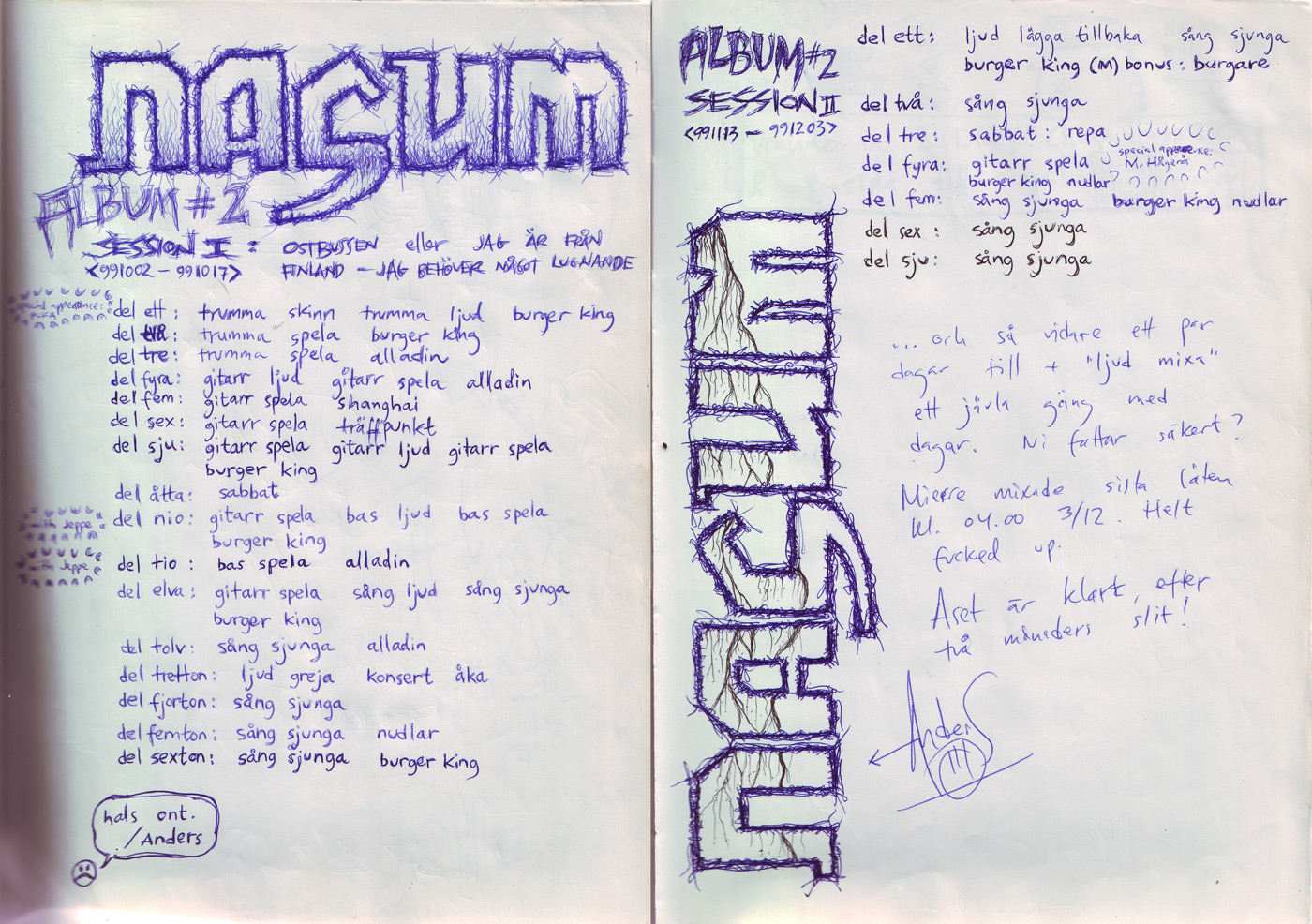 We recorded "Human 2.0" in two sessions. First two weeks in October 1999 and then roughly three more weeks in November-December. I believe the main reason for this was that we needed to break up the vocal recordings in two parts to spare the voices. The very weird studio guestbook entry, tells me that seven days and one day off passed during the first session before any bass was tracked. The songs on this tape has only drums and guitars so I imagine that this tape was made before that day off. That feels logical.

Even though it only has drums and guitars, the sound is still quite full and not far from the final mix. I have always stated that "Human 2.0" was partly destroyed in the mastering and I think this rough mix backs up that statement. The sound is softer and better here so it's a pity that the album couldn't be properly remixed and remastered.

I can't remember how many, if any, of the songs that had lyrics written when we went into the studio but I imagine that some of them at least had some words. I do remember quite clearly that the lyrics for "Alarm" was written late as the whole idea for the lyrics came out of those alarm sounding guitars in the beginning of the song. That was a happy coincidence for sure.

What else can be said about the songs? Three of them became staples in the set lists live. We basically always played "The Black Swarm", "Parting is Such Sweet Sorrow" and "Corrosion" from the first show after the album was released to the last one. I don't actually believe that any of the others where played live. Perhaps "Alarm" was played at some point but I can't really tell. I guess that makes "Human 2.0" more of Mieszko's album.

Speaking of that, two of the songs weren't on the album. "God-slave America" was one of four songs not picked for the album who ultimately found their home on "Grind Finale" and "A Bloodbath Displayed" was released on a compilation 2x7" EP at that time.

Anything else? Yes, the titels to "Sometimes Dead is Better" and "Gargoyles and Grotesques" are Stephen King references. The first one is a line out of the "Pet Sematery" book/movie and the other is a considerably more obscure reference. It's for a photo book called "Nightmares in the Sky" where King wrote an essay about the gargoyles and grotesques watching us from buildings, as photographed by f-Stop Fitzgerald in the book. I used the title in the lyrics, and actually a few more lines from King's essay…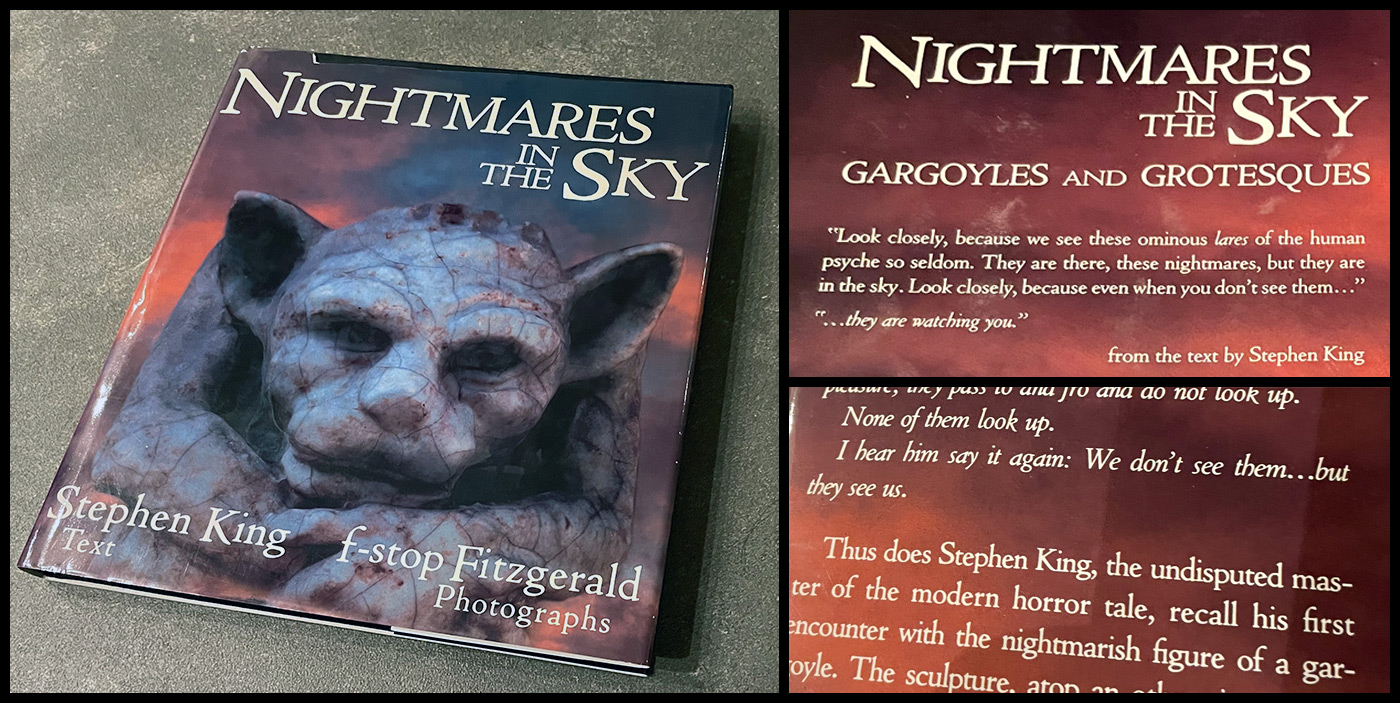 Listening to the songs in this fashion is quite satisfying for me. Especially the songs that never were rehearsed after the recording. They all have been finalized with vocals, samples and the final mix, so hearing them stripped like this makes the riffs stand out in a new way. I have written more than a hundred Nasum songs but I can't play more than a few riffs today. They sort of disappears from the fingers and muscle memory quite quickly and I haven't got most of them written down. It's a pity, but that's also a reason why I like to hear them like this.

A few individual comments to some songs:

Sometimes Dead is Better - Still to this day, I can't hardly express how satisfied I am with the intro of this song. It's very weird and became even more strange soundning with that sad note that's added on top of the rhythm guitars. Towards the end you can hear some reverb on the drums that sounds odd, and I guess Mieszko did some live mixing of the song while we recorded it to my cassette.

Defragmentation - I love how the main riff comes back in the end of the song as a superheavy mosh part. I wish we had played this live. Would've been awesome.

Nothing But Pawns - You can hear that the second guitar hasn't been properly cleaned up in the intro. Rough mix, it is.

Alarm - Another great intro (and outro), that inspired the lyrics as explained above.

The Black Swarm - One of the true Nasum classics, that inspirered the official Nasum Merchandise email, haha! Super crunchy mosh part towards the end. Hard not to headbang to!

God-slave America - The lyrics for this excluded track was inspired by the large billboards and road signs we saw traveling on the US roads during the tour of 1999. "Jesus saves" and such. We do not have those in Sweden, at least not as many as in the US. It was sort of weird to see and I brought that with me to the lyrics. Another cool intro, a bit Carcass inspirered in some way.

Corrosion - Yet another of the great Nasum songs that I wrote, I say without shame. Even better without the vocals.

- Anders Jakobson, December 13, 2021
HELP ME FUND THE VAULT AND THE RARE NASUM
I have a lot of Nasum "vaults". There are the digital vaults, harddrives, CD-R's and whatever that contains some stuff. And then there are the analog vaults. Boxes filled with documents and notes and boxes filled with tapes containing rehearsals and rare stuff. I'd be more than happy to share this with the fans, but I need some funds to take time of from work to really do all that boring excavating that's needed to find and document everything.

I have put together a GoFundMe page for this: gofundme.com/the-rare-nasum and any donation is appreciated. You can also support this cause by buying The Rare Nasum stuff at Bandcamp. Or you can make a donation without going through GoFundMe or Bandcamp - just contact me at nasum@nasum.com. Everything that comes in via these channels are ear marked for a future massive excavation.

I really hope you can help me to preserve The Nasum Vault for the world. Thanks!

- Anders Jakobson.