NASUM.COM - HOME OF THE SWEDISH GRINDCORE BAND
"Nasum best describes a phenomenon of what happened to Grindcore in the 2000's; the genre was thrown in head first into the depths and heights of the musical world we had no idea existed before hand, it is safe to say that the world of Grindcore; was thought to be flat before these Swedish iconoclasts brought back with them a raw noise from the perceived edge, and forged it to be the music of Nasum."
-
grindtodeath.com
THE VAULT BLOG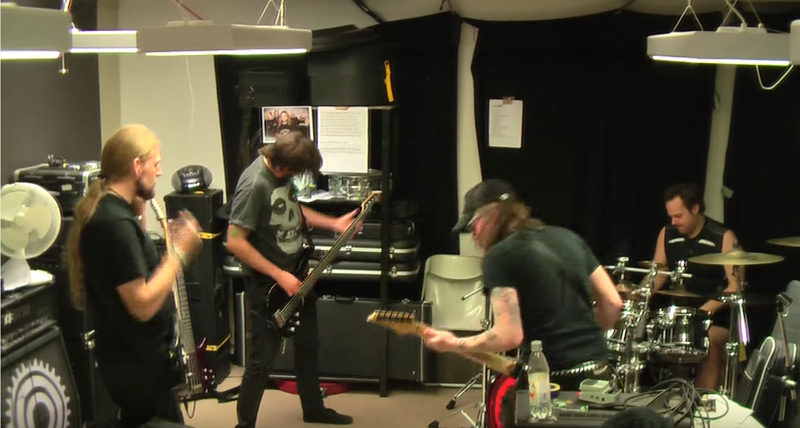 Posted: October 3, 2016 20:05:49 by ANDERS JAKOBSON
On this very day, October 3, six years ago, Nasum had the second band rehearsal for the 2012 Farewell Tour. At that time we were still in "feeling the songs" mode as it was about a year left until we finally decided to do the tour once we had had a few "feeling the songs" rehearsal with Keijo as wel...
•
Read the entire post
PREVIOUS POSTINGS:
•
November 16, 17:19: The lost (almost) Nasum recording
•
September 2, 17:42: Among the tapes of the past
•
August 20, 17:32: The Studio Guestbook Pages
NEWS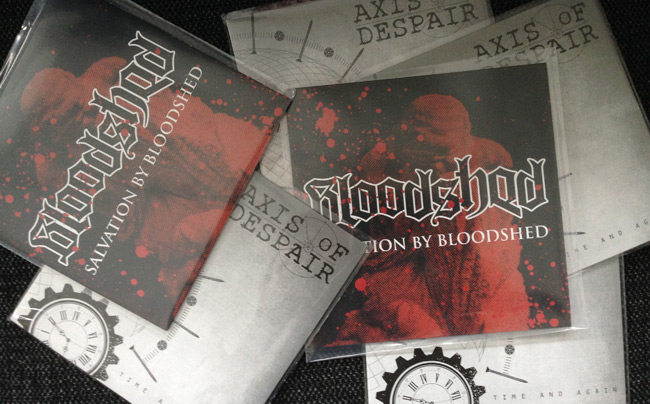 Newspost • Posted: November 24, 2015 10:51:22 by Anders Jakobson
A bunch of more or less odd stuff has been added to the merch page. First and foremost the two freshly released related 7" EP's, "Time and Again" by Anders new band Axis of Despair, and "Salvation by Bloodshed" from the 18 year old death metal proje...
•
Read the entire article
PREVIOUS NEWS:
•
November 12, 17:06: All four albums reissued on vinyl! (Update)
•
March 28, 15:08: Pre-order the Domedagen EP!
•
February 17, 13:53: Domedagen reissued as a 7" EP on Record Store Day
THE FAREWELL TOUR 2012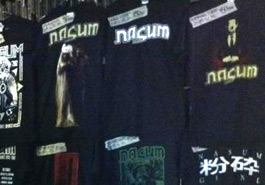 Posted: November 6, 2012 12:42:43 by Anders Jakobson
The Nasum shop is open again with the leftover merchandise from the tour, and - ta da! - the reissue of the "Grind Finale" 4xLP! Now about the leftover merchandise: for some designs there are just a few copies le...
•
Read the entire post
PREVIOUS POSTINGS:
•
October 26, 10:38: European final tour - Part 5
•
October 16, 11:40: Behind the scenes: The band that almost happened
•
October 10, 11:39: European final tour - Part 4
EXPLORE NASUM.COM
MERCHANDISE
Visit the Nasum shop and find leftover merchandise from the tour and stuff from related bands!
•
To the merch page!
NASUM @ FACEBOOK
TWITTER - #NASUM
#nasum Tweets