The Vault Blog - DATE: October 7, 2022
Nasum 30 years old! Big celebration!
Posted: October 7, 2022 10:49:56 by ANDERS JAKOBSON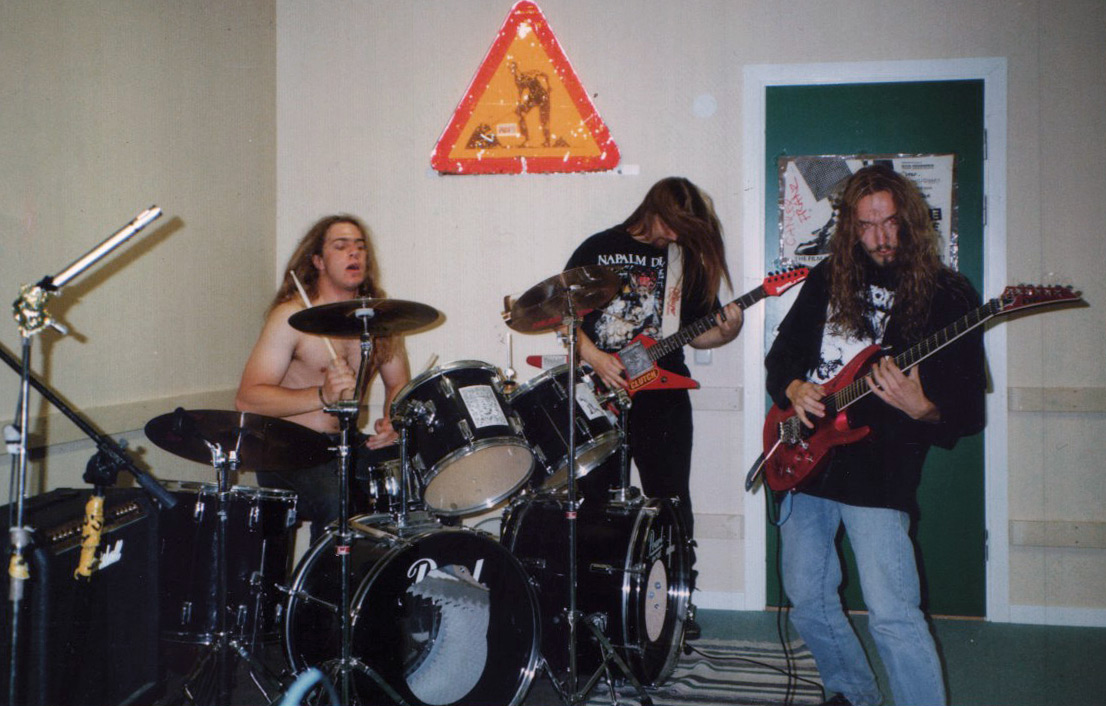 Let's say that Nasum is 30 years old today. No, it's not the proper "birthday" of the band, that was probably during the summer some time, but let's say we celebrate today. And let's say Nasum brings the gifts. What do you get?

Well, two brand new OLD rehearsal albums from the vault. Last year I went through all my tapes looking for things from the past and I found a lot, but not all. I've been sitting on the "Earliest Recorded Nasum Reheasals 1992" for quite a while as I was hoping to find some more stuff that I know exist, but I never found it. Then we have the "Smile When You're Dead/Grindwork Rehearsal 1994" with a creatively charged trio version of Nasum.

Great stuff from the vault, but not with the greatest sound of course... I've priced the albums low, the early stuff extra low, so feel free to visit https://therarenasum.bandcamp.com/ for these two albums and many more.

And celebrate the 30 years of Nasum any which way you want!
Share this blog post
BLOG CALENDAR
<<
October 2022
>>
Su
Mo
Tu
We
Th
Fr
Sa
1
2
3
4
5
6
7
8
9
10
11
12
13
14
15
16
17
18
19
20
21
22
23
24
25
26
27
28
29
30
31
SEARCH OR SUBSCRIBE
SEARCH THE BLOG

SUBSCRIBE
•
Subscribe to the blog via RSS
ABOUT THE VAULT
Nasum might not be a performing band anymore or existing in the normal sense, but the legacy remains under the sharp supervision of the founding member Anders Jakobson. THE NASUM VAULT is the "umbrella" for a number of projects collecting information and items from the Nasum history.

The first project was The Vault Blog, introduced in 2014 as a place to share "interesting, semi-interesting or uninteresting things" from the Nasum Vault - stories, images and what ever. The second project was The Rare Nasum, audio goodies published on Bandcamp - rehearsals and live shows. Side by side with these two projects, there is The Official Nasum YouTube Channel where video oddities are posted.

This page is the collective portal for The Nasum Vault, grouped in the three different time periods of the band. This page will be updated when new stuff is added, and you can always help the Vault to grow by supporting The Rare Nasum - see more info at the bottom of the page.

Last updated: February, 2021.